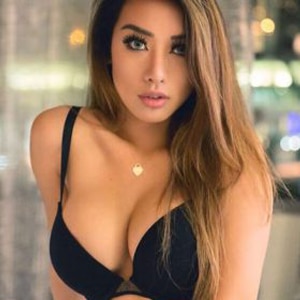 Violet is stunning; this tanned beauty shows her curves to you and more. If tempted to see her, just think of all the devious and playful things that someone would like her to do with her body. She is a teaser, please, and a very naughty girl. Entertainment is a word that springs to mind when you think of Violet. She is an entertainer, loves to put on a show, and quivers with anticipation. She will always play with you, tease you, and leave you begging for more.
Violet has one of the sexiest bodies in the Las Vegas escort industry, she always takes care of her body and loves to work out and sex is a big help in keeping that body of hers nice and toned. She would want you to help her out in keeping that body of hers in shape. Don't be fooled by her soft porcelain skin and sweet face. She is a naughty, open-minded, and adventurous young lady. She has affectionate and sensual sweet and cheeky and aims to please. If there are fantasies that you would like to explore then don't hesitate to ask Violet she loves trying new things. She is a lady who engages in a flame-haired little bundle of naughtiness. She is a confident and convoluted private escort, exulting old-world appeal together with uncurbed female sensuality. She has cheeks that you will admire, an X-Factor behavior with an X-rated posture that will definitely put you in a relaxed mode, and your rocket moving with delectation.
Details
Gender Female
Age 22
Height 5'7″
Weight 105
Hair Color Brunette
Eye Color Blue
Services
Availability To Men, Couples
Availability Outcall
Affiliation Independent
Location Available Las Vegas
Contact Violet
Thank You! We will contact you shortly.