Christine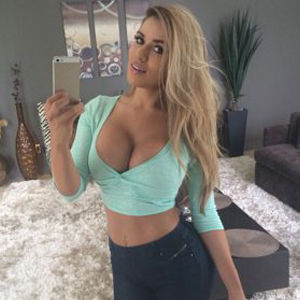 Christine is an easy-going and at the same time gifted modern courtesan. You will easily discover her unpretentious personality simply because of her standout beauty. She shows off her entire being that she adores and loves men and this makes her have a perfect girlfriend experience. Your sexual emotions will beach as a result of her French kisses with her soft lips full of lust. Your mind will expand softly and romantically to dirty and raunchy because of every movement she makes on your body.
You will feel different due to her charming personality which is totally different from other females as they are grown up with a healing and caring attitude. Her sweet conversation power comes with her natural human touch. She will make your stress go away as she makes you feel more relaxed. Every time you are with her, she will treat you in the most courteous and reverential manner as she makes sure that you only get the best.
Make an attempt of visiting her so that you can have the most authentic and sensual girlfriend experience of your life.
Details
Gender Female
Age 23
Height 5'9″
Weight 122
Hair Color Blonde
Eye Color Blue
Services
Availability To Men, Couples
Availability Outcall
Affiliation Independent
Location Available Las Vegas
Contact Christine
Thank You! We will contact you shortly.