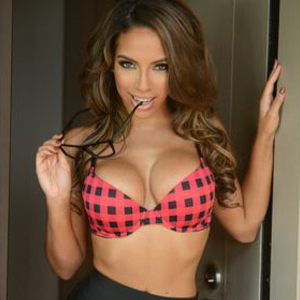 Having studied at one of her country's Top universities, Raquel is a refined woman with an appealing taste for an intellectual. Her warm, resounding, and truthful innate characteristics make her an excellent acquaintance. She loves the warm sensation of the summer sun as well as the cool sprays of salt along the ocean on a well-lit autumn night. Enjoy your life with Raquel and relegate your inner desires. Those truly in love know that beauty is a characteristic that is intrinsic to an individual. Raquel is part and parcel of these kinds of individuals. Her movement, how she kisses, and how she hugs her spouse portray the overflow of inner beauty and hidden urge to connect. She keeps her jovial mood and laughter and makes sure that everyone around her is smiling. She is an enthusiastic kind and enjoys the hardening touch of a man, the closer contact of a man's body, and the soft touch upon her body. Making her feel loved and treasured when in her company guarantees a reciprocal feeling on your part. She is a representative of a superwoman with true refinement and status. She is well enlightened, traversed the whole world, and is endowed with a good heart. Staying sexy and also provocative, my girlish smile and my large luring and attracting hazel eyes will work you out and leave you yearning for more. Her life motto is "treat people the way you want to be treated" this reflects in her humble attitude and this works to make you feel comfortable.
Details
Gender Female
Age 24
Height 5'9″
Weight 119
Hair Color Brunette
Eye Color Hazel
Services
Availability To Men, Couples
Availability Outcall
Affiliation Independent
Location Available Las Vegas
Contact Raquel
Thank You! We will contact you shortly.