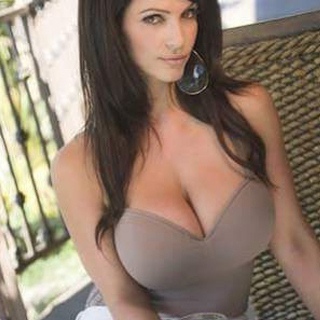 As a creative beauty at heart and an artist by profession, Julia is an eloquent, classy sexy lady. She is an American dream date and she is spiritual, serene, and passionate. With her presence around you, you will be able to get the luxury you need. Her outstanding beauty comes with a subtle, sweet, and charming personality. If you happen to be seeking an ideal companion or first-class girlfriend with a southern woman, then Julia is the right Vegas escort for you. Julia is a decadent girlfriend with a porn star experience and she has an intoxicating blend of beauty and brains.
As a man, you will love her wit, poise, intelligence, and most of all her wisdom. You will; find a reason to love her more because of her cheeky smile, genuine warmth, and her banging body. When it comes to Julia, showing her off over corporate and social events, or even drinks and dinner is not a big deal. This is mainly due to the fact that she is always appropriately and impeccably presented and mostly, she is relaxed and poised in most settings. She hides away on the inside her sensuous, spirited, and enchanting temptress though she is demure on the outside. Her personality is warm, respectful, well-mannered, and affectionate by nature. She will not only make your experience with her exhilarating, memorable, and special, but also she will try her level best to make you feel as comfortable as possible. She will give you a joy overdose that you will be able to consume together, but this is normally determined by your image depth.
Details
Gender Female
Age 34
Height 5'9″
Weight 140
Hair Color Brunette
Eye Color Brown
Services
Availability To Men, Couples
Availability Outcall
Affiliation Independent
Location Available Las Vegas
Contact Julia
Thank You! We will contact you shortly.